Top Stories
Previous
Next
Pause
44 Bucs Honored For 21-22 Academic Success
44 Florida SouthWestern student-athletes from all five teams were honored by the NJCAA, FCSAA, Suncoast and Southern Conferences for their work in the classroom this year on Monday as the group saw awards given for NJCAA All-Academic, Academic All-State, and Academic All-Conference accolades.
Bryson Signs With Sharks
After helping the Florida SouthWestern State Buccaneers to back to back Southern Conference Championships, sophomore Tashun Bryson has inked her National Letter of Intent to continue her academic and athletic career at Long Island University next season.
Tollie To Team Up With Sister at Delaware State Next Season
From the Sunshine State, to the First State, Florida SouthWestern sophomore Tyshonne Tollie has officially signed to play at Delaware State University next season where she will team up with her sister BriShonne for the final two seasons of her collegiate career.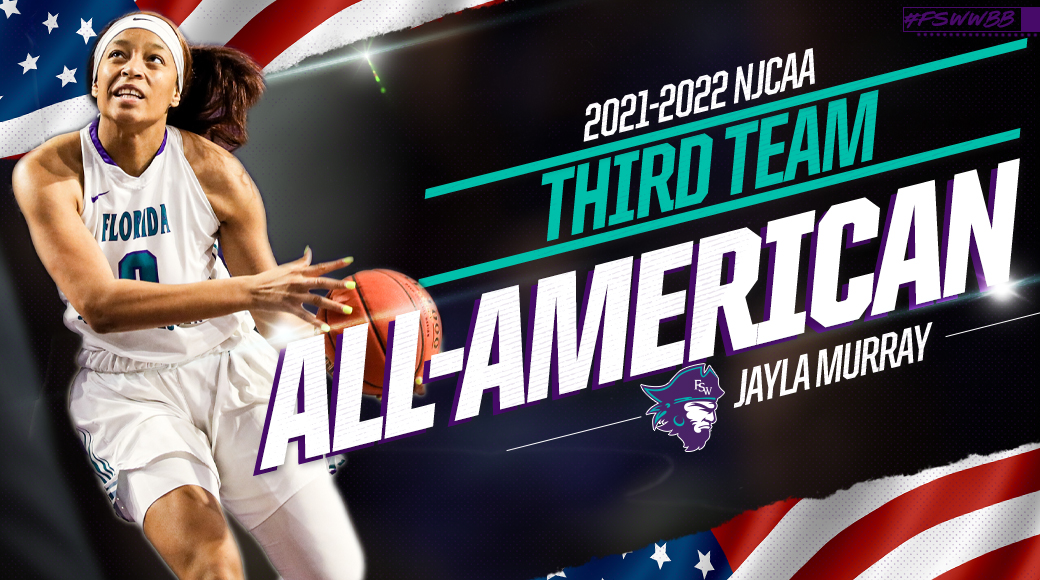 Jayla Murray Honored With NJCAA All-American Nod
Florida SouthWestern State freshman Jayla Murray was bestowed the top honor in junior college basketball on Tuesday as the freshman forward was named a Third Team NJCAA All-American as announced by the NJCAA National Office.